Apollo 18, canceled by NASA, was allegedly resumed under Project Horizon by the USAF.
US Space Force
Edit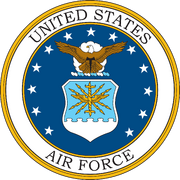 Under the NASA space program, the final three Moon landings, Apollo 18, 19, and 20 were originally rescheduled for 1973 and 1974.[1] However, the cancellation of Apollo 20, subsequently prompted the cancellation of all three final Apollo missions.[2] The USAF allegedly picked up the tab for a budget crunched NASA, and allocated the final three Apollo missions to Project Horizon for lunar military reconnaissance. Horizon was first proposed in 1959, but scrapped by Eisenhower.[3][4]The project was likely put through during the Nixon administration in the early 70's. This program became the precursor to the US Space Force, a branch of the USAF.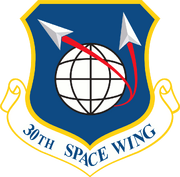 Apollo 18 was a stand alone mission that would serve as the first, in a three part phase, to operate in the South Pole–Aitken basin on the far side of the Moon, likely scheduled for launch, December 1973. Apollo 18 was not a joint US-Soviet mission. No cosmonauts were assigned to this mission, and was not in any way ASTP, despite NASA history papers associating it to the 1975 launch. Apollo 18 comprised of the Saturn V moon rocket, launched from a NASA No-Access zone, just south of Surf beach (south of Ocean blvd). The control center was 30th Space Wing at Vandenberg Air Force Base, California.
Misidentified
Edit
Apollo 18 is often misidentified as Apollo–Soyuz Test Project (ASTP). retiredafb in his correspondence with Luca Scantamburlo in 2007, also associated Apollo 18 with ASTP (1975), with the assumption that he was not aware of the real secret Apollo 18 mission. His information was not intentionally misdirected, because NASA history papers, as early as 1997, use naming conventions that combine 'Apollo 18' with ASTP.[5][6] Therefore, many interested parties will assume the two separate missions as being the same. Since NASA was involved in assisting the USAF, the misapplied association was most likely intentional by NASA in the coverup. The history books conclude Apollo J 18 as a cancelled mission (see Canceled Apollo missions),[2] whereas it was actually resumed by the USAF into Project Horizon. As retiredafb did not know about the real Apollo 18, it would suggest that William Rutledge didn't sign up with USAF until at least 1974, where his general knowledge of ASTP and Apollo 19 was more readable. The proposed launch date of the real Apollo 18 was December 1973 and was not in any way a joint US-Soviet mission.
Disclosure
Edit
Specifications
Edit
References
Edit
Resources
Edit